Archives by date
You are browsing the site archives by date.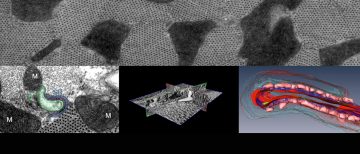 Dr. Parisa Asghari with Dr. Edwin Moore in Dept of Cellular and Physiological Sciences study the structure/function relationship of cardiac calcium channel, type II Ryanodine Receptors in health and disease. The transmission electron micrograph on the left shows a cross-section of a dyad in a normal rat ventricular myocyte, T-tubule membrane traced in green, Junctional […]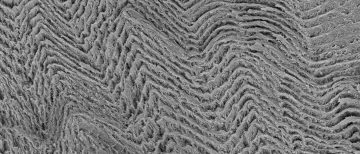 A scanning electron micrograph of anisotropic aerogel made from cellulose nanocrystals showing periodic structure. Dr. Yitao Xu in Dr. Mark MacLachlan lab (Dept of Chemistry) makes novel aerogel materials and uses Hitachi S4700 SEM  to study the surface structures.