Archives by date
You are browsing the site archives by date.
CellProfiler https://cellprofiler.org is the free, open source image editing software, and the free interactive virtual workshop will be held on June 24th, 2021 from 1-5pm (UTC) (6am to 10am in Vancouver time). The workshop is ideal for image analysis beginners (undergraduate students and early graduated students) who would like to learn quantitative image analyses. If […]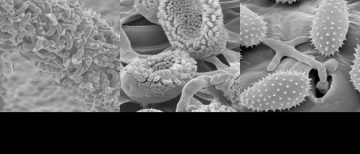 Scanning electron micrographs of Cronartium ribicola. Image courtesy of Brian Duarte in Dr. Richard Hamelin lab, Dept of Forest and Conservation Sciences. Left image: Cronartium ribicola having the telia structure on ribes leaves that occurs after the infection of the Ribes nigrum plant. The telia here are in the process of producing basidiospore from the teliospore […]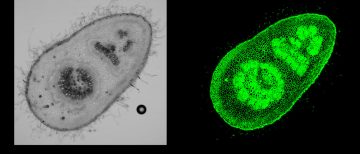 Image courtesy of Hila Behar in Dr. Harry Brumer lab, Michael Smith Laboratories. Transmitted light image (left) and immunofluorescence labelling of xyloglucan (right) on young petiole sections of Populous alba x Populus grandidentata. Images were captured on the Olympus FV1000 confocal microscope.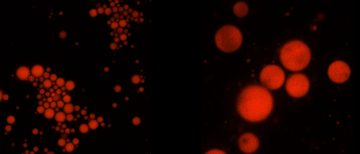 Image courtesy of Shasha Guo in Dr. Orlando Rojas lab, Dept of Chemical and Biological Engineering. Oil droplets were stained by Nile Red. The image was acquired by the PE spinning disk confocal microscope.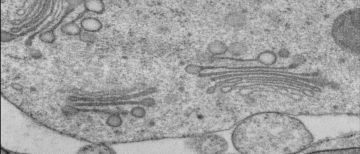 Image courtesy of Samuel King in Dr. Lacey Samuels lab, Dept of Botany. A TEM micrograph of VND7-induced Arabidopsis hypocotyl and petiole protaoxylem cells showing Golgi apparatus. Hitachi H7600 TEM was used to acquire images.