Archives by date
You are browsing the site archives by date.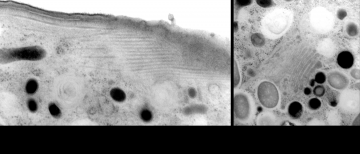 Image courtesy of Dr. Sam Livingston, a post-doctoral fellow in Dr. Patrick Keeling lab, Department of Botany.  Image on the left shows a longitudinal section of the subpellicular microtubule array of Selenidium serpulae preserved with high-pressure freezing and imaged on the Tecnai Spirit TEM at 80kV.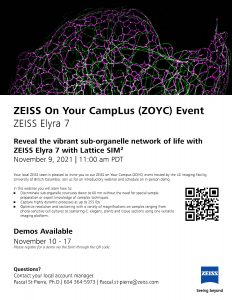 Please join us for an introductory webinar and schedule an in person demo for Zeiss Elyra 7 with Lattice Structured Illumination Microscopy (SIM). To register for a demo, please visit the link or submit the form through the QR code.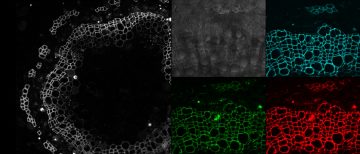 Poplar stem cross sections stained with diphenylboric acid 2-amino ethyl ester (DPBA)  for the detection of flavonoids. Elizabeth Mahon in Dr. Shawn Mansfield lab uses the Olympus FV1000 multi-photon microscopy.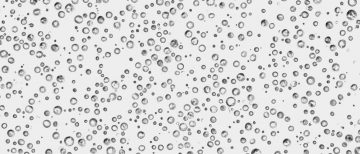 Yi Zheng in Dr. Feng Jiang lab (Wood Science Department) uses the Olympus BX53 optical microscope to analyze the size and distribution of pickering emulsion, which consists of cellulose nanofibrils and phase change materials.
LSI Virtual seminar series: Dr. Jacky Goets "Forces shape tutor metastasis" Oct 29th (Friday) at 1pm You will hear from Dr. Jacky Goets about his incredible intravital imaging, correlative EM imaging and cell imaging. Please register at https://pwias.ubc.ca/events/oct-29-forces-shape-tumor-metastasis/
UBC Tissue Clearing and Expansion Two-day Online Workshop Sept 22&23, 2021 For registration, please visit a link below. https://bcregmed.ca/event/tissue-clearing-and-expansion-workshop-2-0/2021-09-22/
July 14th at 7am or 11am: Using multiple observation methods to get the most out of your slides For those who use the Olympus BX53 microscope and cellSens in automatic modes, you may want to check it out! Please click a link below for more information and registration. Register here for the 7am (PDT) session: […]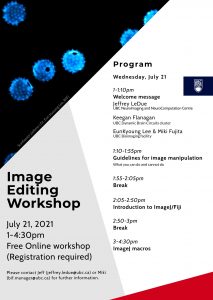 Image editing workshop will be held on July 21st (Wednesday) 1-4:30pm. Presenters: EunKyoung Lee & Miki Fujita (UBC Bioimaging Facility), Jeffrey LeDue (UBC NeuroImaging and NeuroComputation Centre), Keegan Flanagan (UBC Dynamic Brain Circuits cluster) Free/Registration required (please submit a form in the link below, registration is closed on July 16th, 2021) Registration form Scope: This […]
Registration is required for "Image Editing Workshop" on July 21st 1-3:40pm. Please submit a Registration form below.
CellProfiler https://cellprofiler.org is the free, open source image editing software, and the free interactive virtual workshop will be held on June 24th, 2021 from 1-5pm (UTC) (6am to 10am in Vancouver time). The workshop is ideal for image analysis beginners (undergraduate students and early graduated students) who would like to learn quantitative image analyses. If […]