Archives by date
You are browsing the site archives by date.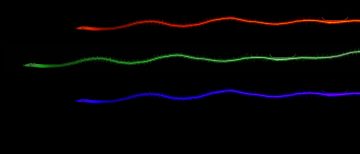 Arabidopsis root that was fixed, cleared and stained with dyes. Mendel Perkins and Tommy Kuo in Dr. Lacey Samuels lab (Dept of Botany) use the Olympus BX53 fluorescence microscopy to perform image stitching and tiling.
BIF is closed as of March 18th 2020 until further notice.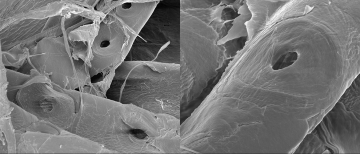 Scanning electron micrographs of softwood fibers showing irregular distribution and size of bordered pits. Image courtesy of Daniela Vargas Figueroa in Dr. James Olson lab (UBC Mechanical Engineering).